Huwaaaaa.... Long time no blogging made me crazyyeeeeh...
About ten days ago I had a flight (again) from Manado to Surabaya. And I'm as a magazine freak, couldn't fly well without any fashion magazine, haha. So, I decided to buy any magazine I saw. And I got a Wonder Teen Magz. But, it's not the point. The happiest thing for me was to find two rubrics that discussed about my favorite designer and fashion blogger,
Dian Pelangi
and
Sonia Eryka
.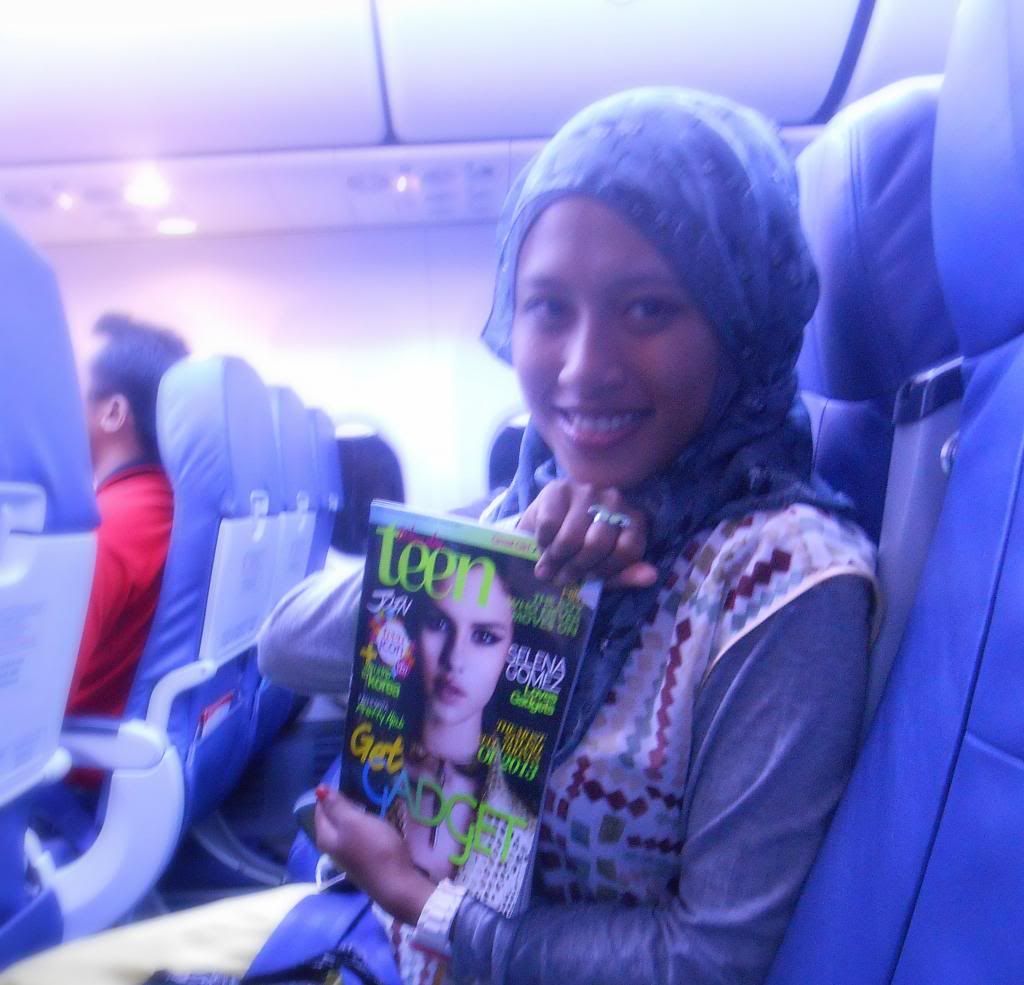 Don't notice the plastic bag :)
These pictures show you the best part of the rubrics that I love so much.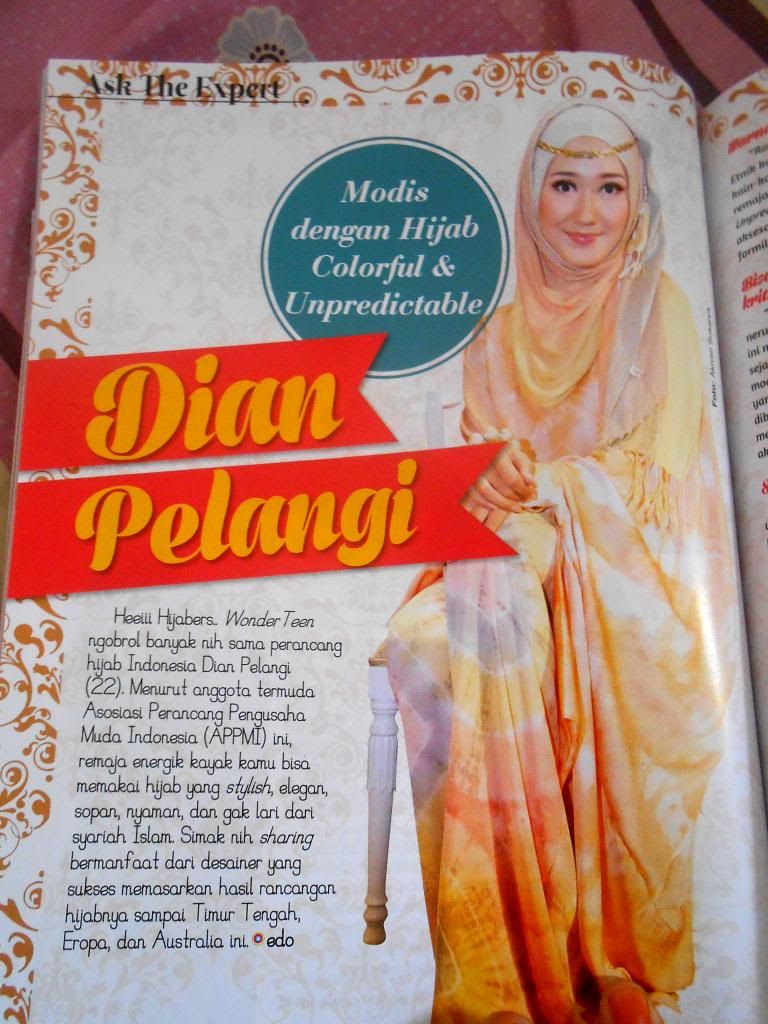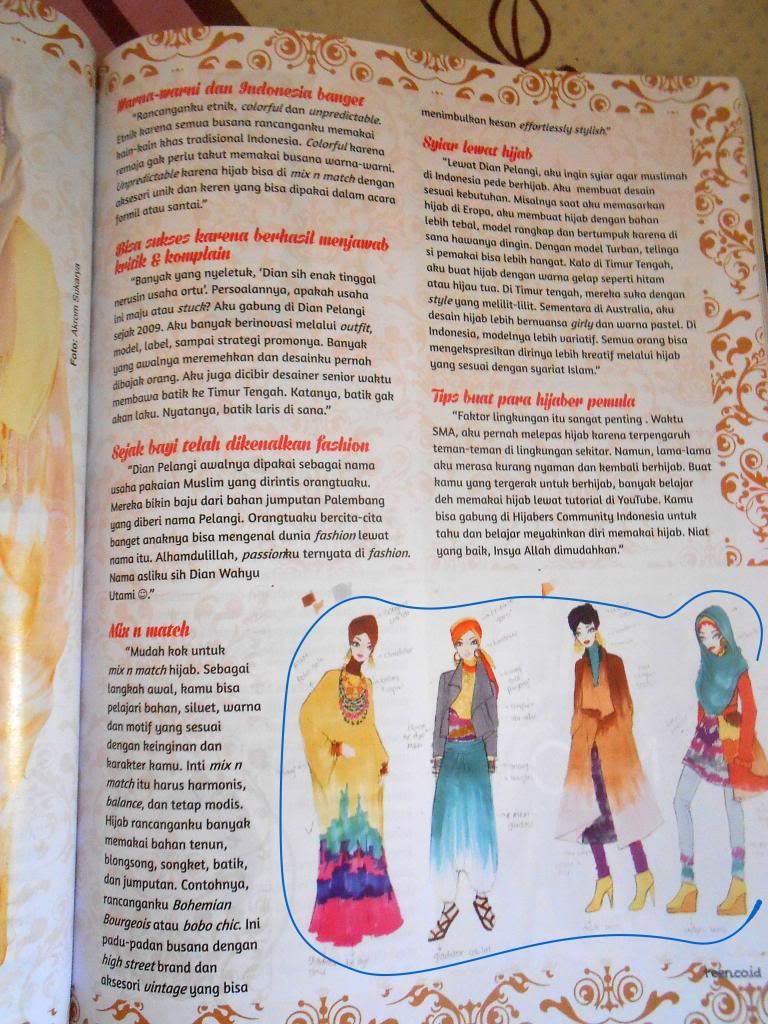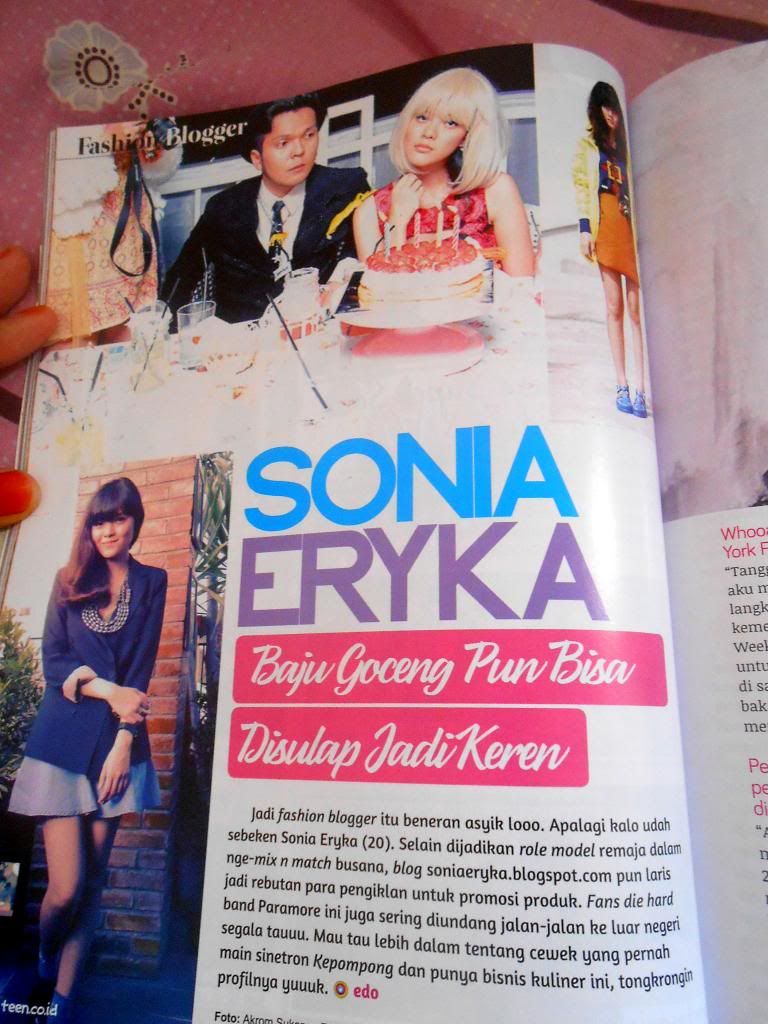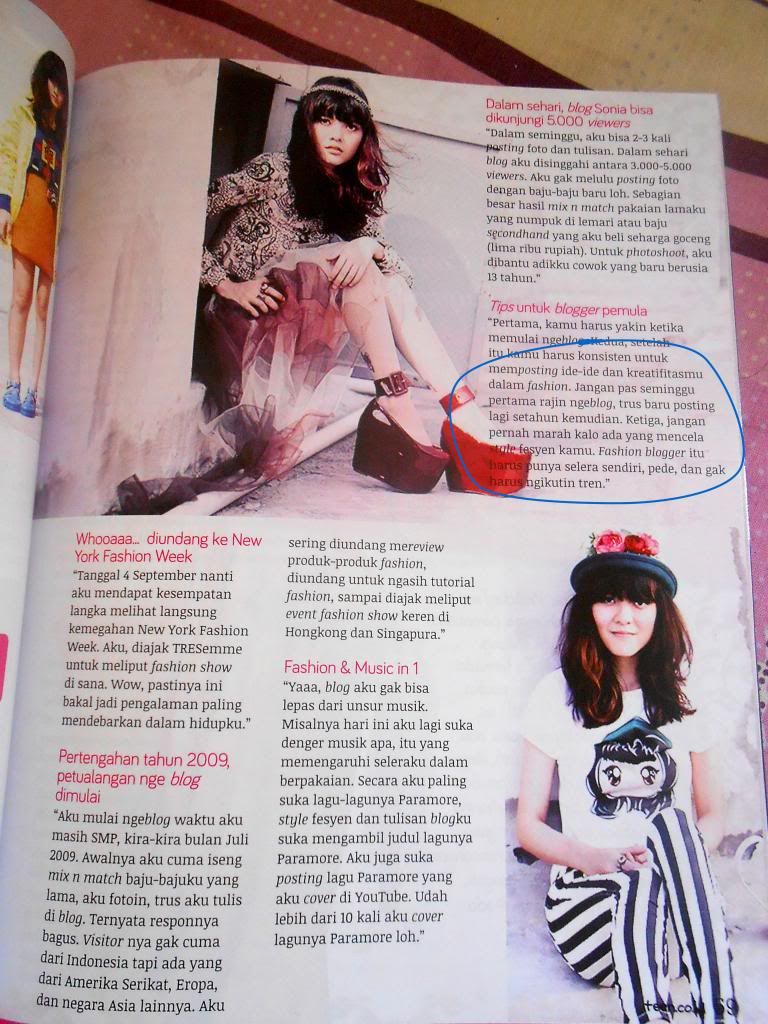 *The blue line says, "Wardah loves this part so much" haha :D