It's maybe late for me to post this thigs about my graduation, but what can i do? I couldn't connect to the internet until last night. T,T
Senang sekali rasanya menjelang wisuda. Jangankan menjelang, setelah UN selesai pun kami (MIZUMOUZA) rasanya lega. Perjuangan kami 3 tahun di sekolah ini (MAN Insan Cendekia Gorontalo) nggak sia-sia!!! :D Kami bisa lulus sampai akhir. It's make a pride of us.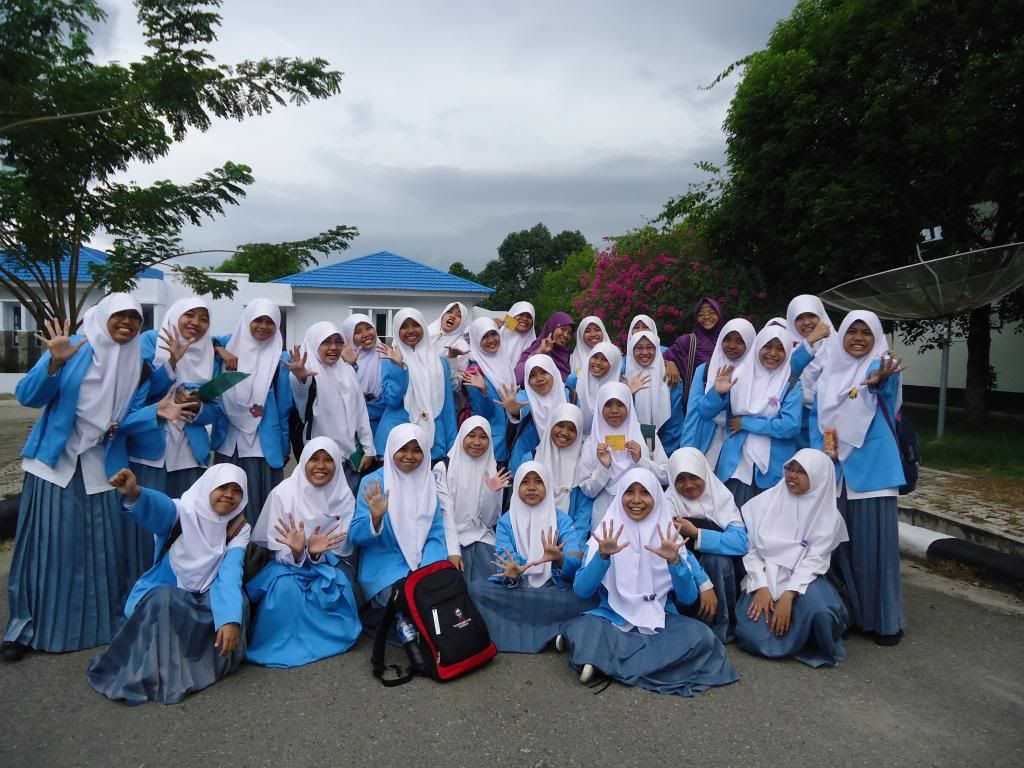 Apalagi setelah pengumuman UN, rasanya lega selega-leganya. Walaupun sayangnya di sore, petang, dan malamnya wajah sebagian besar kami muram semuram langit di waktu itu. Pengumuman SNMPTN agak mengecewakan bagi kami, tapi setidaknya masih ada yang masuk. Alhamdulillah...
Oke, back to the topic, hehe dr ts kayaknya OOT. Nah, wisuda itu kalo di Cendekia kalo kata Syahrini sesuatu banget. Mungkin teman-teman banyak yang lebih berpikir ke sisi psikologis, dramatis, dan romatisnya. Ya, yang sedih-sedih haru gitu. We will be separated after 3 years lived in togetherness :"(
Tapi, saya tidak. Bukan tidak sama sekali sih, tapi untuk wisuda, aku lebih banyak berpikir yang baik-baiknya lah. Konsep desain baju wisuda yg seragam, jilbab, sepatu ber-heels, dan make-up yang rata-rata anak putri (MIZU) masih 'anak bawang' itu yang justru menarik untukku. You know I like fashion ♥. Apalagi konsep dekorasi gedung yang kami buat dan kerjakan sendiri, menarik dan mengharukan. I do like art hehe. Dekorasi wisuda itu big thing and last thing we do together. Rasanya indah dan haru sekali menghabiskan saat-saat terakhir bersama di sekolah dengan dekorasi wisuda yang mati-matian, pagi hingga malam (anak putra, MOUZA).
Okelah, I don't really know how to write, these are some photos in my purple Nikon pocket camera :')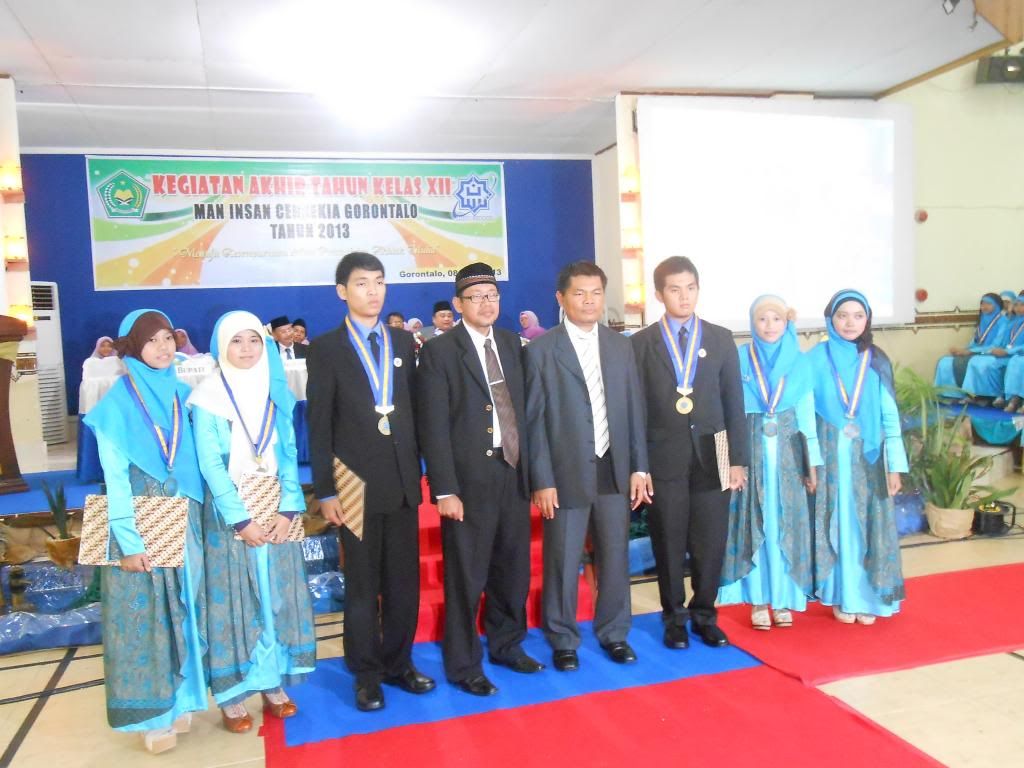 Sebagian siswa-siswi berprestasi
Guru-guru berprestasi
Tim paduan suara (Aku ikut 2 thn berturut2 :'))


With Ka Yayu (Alumni)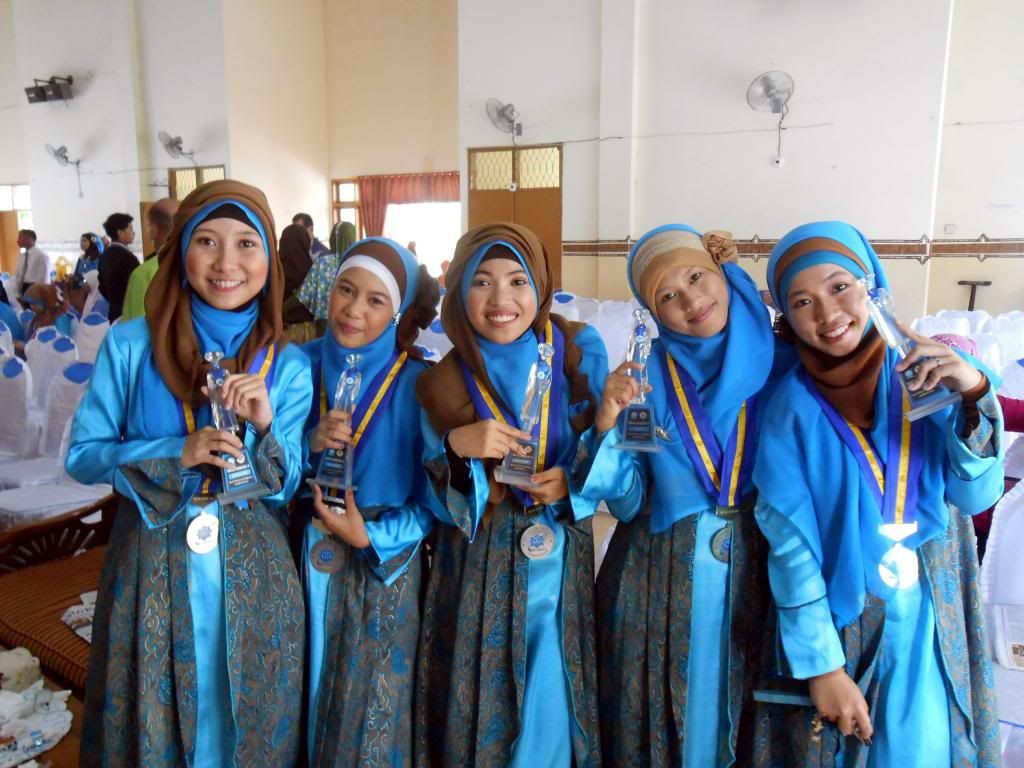 Bersama anak-anak jalan-pagi-nggak-jelas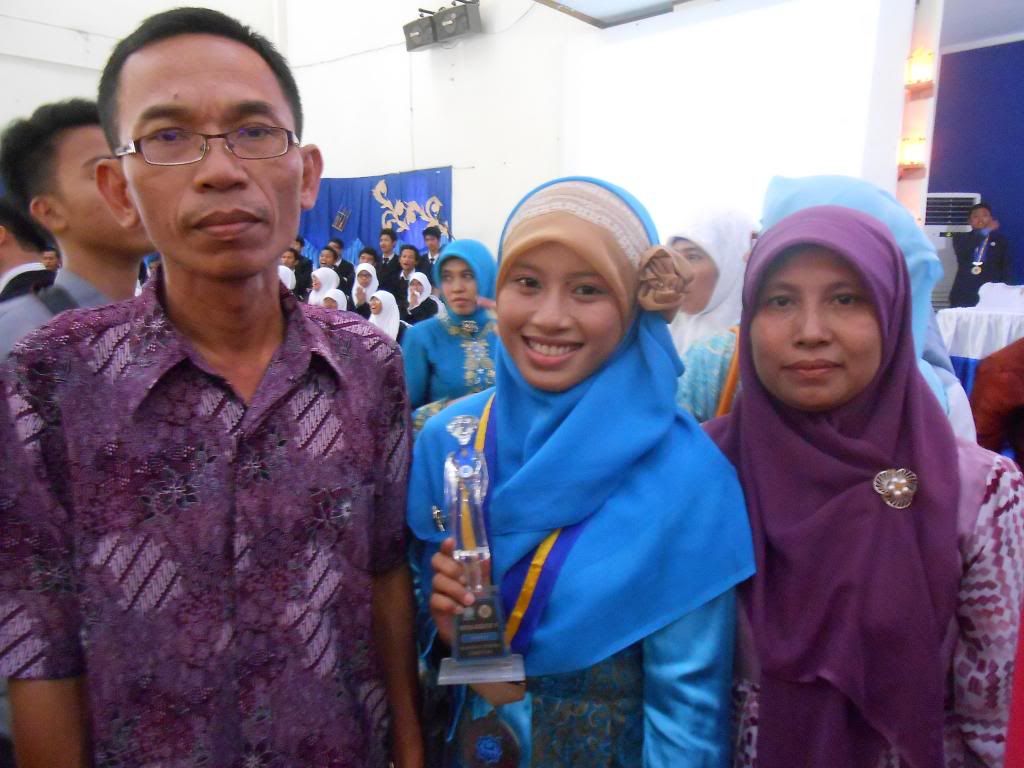 With my parents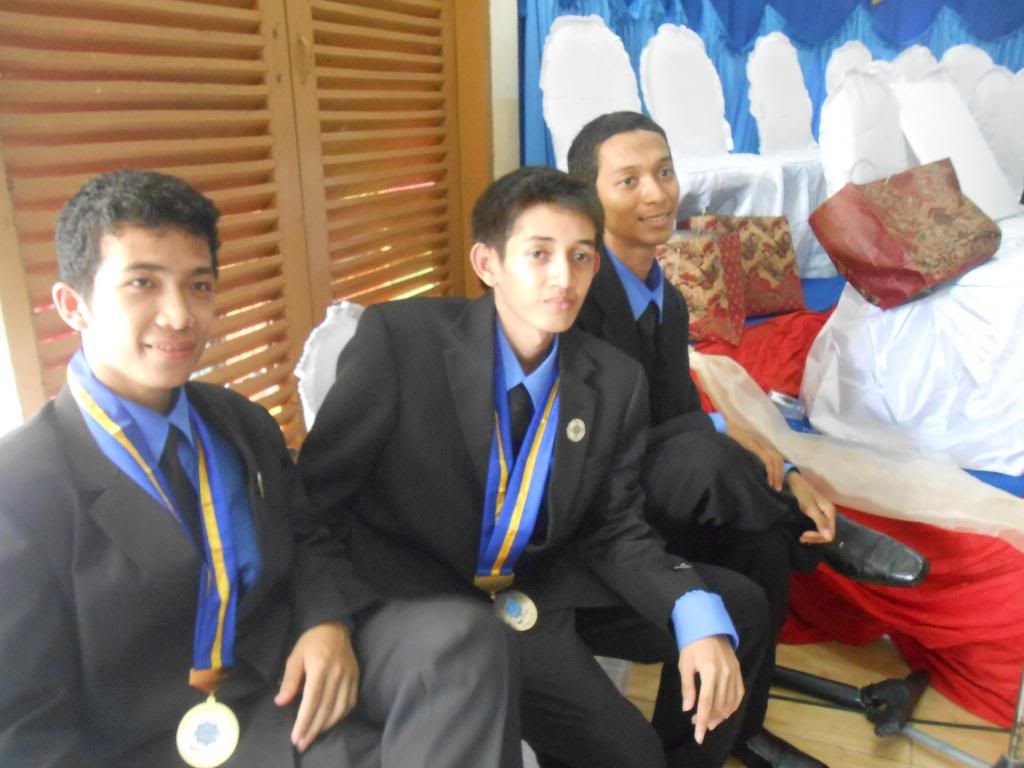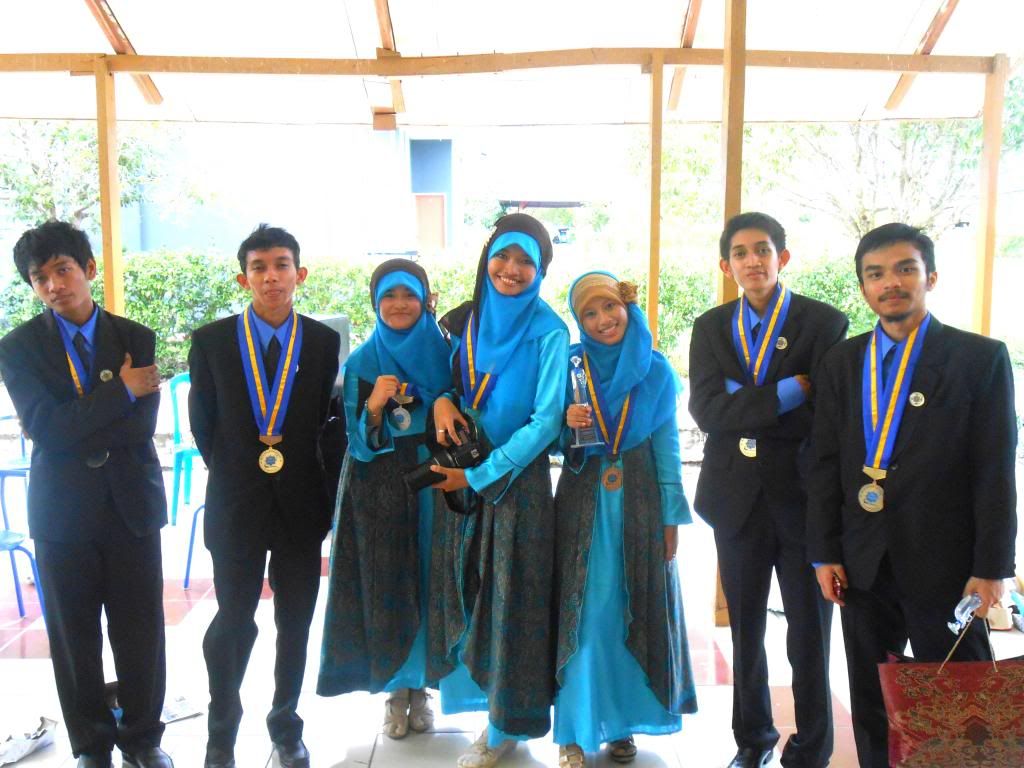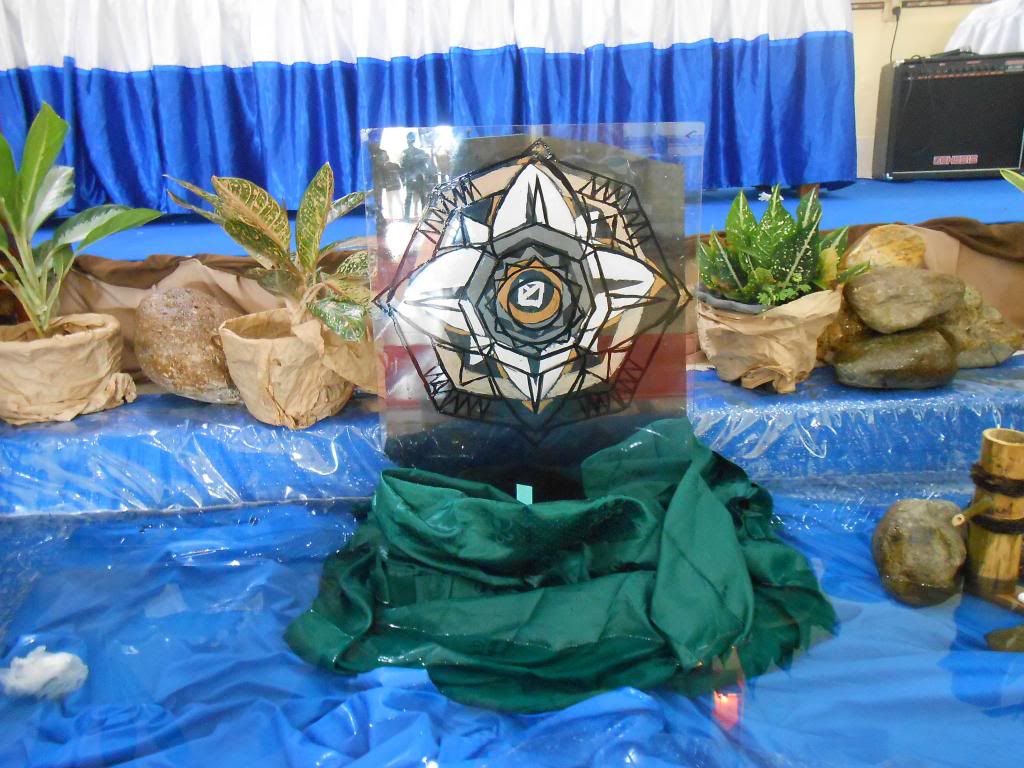 Our Batch's logo is set in the MIZUMOUZA pond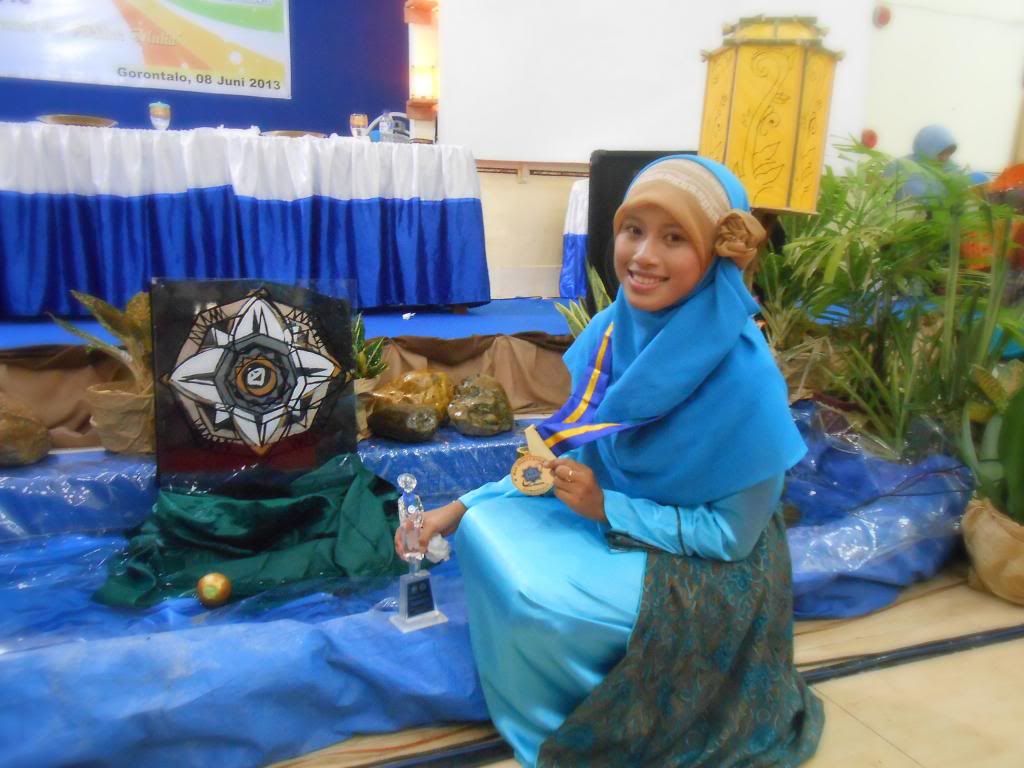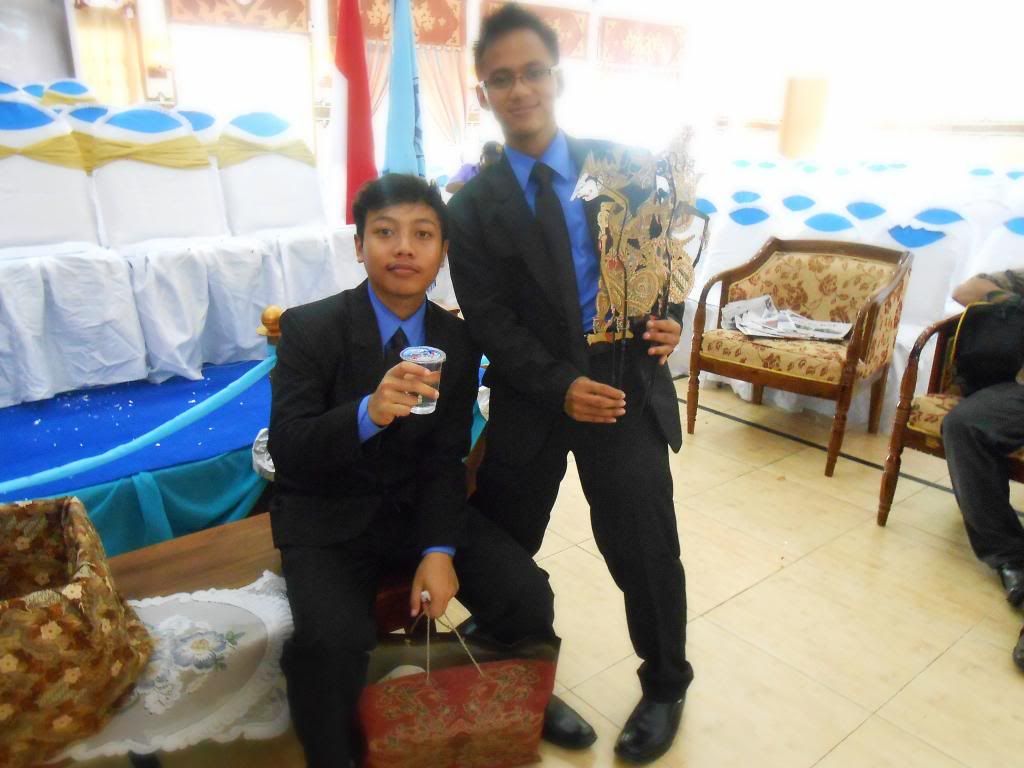 Tema kita Nusantara, that's why there is Wayang here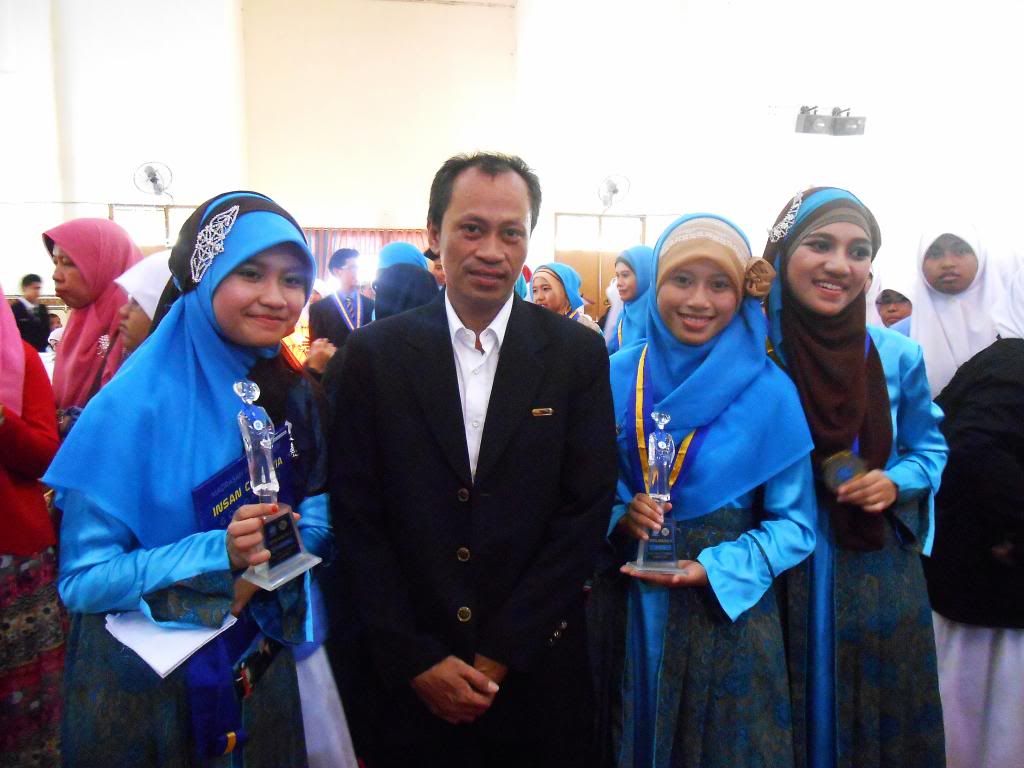 The only picture I got with teacher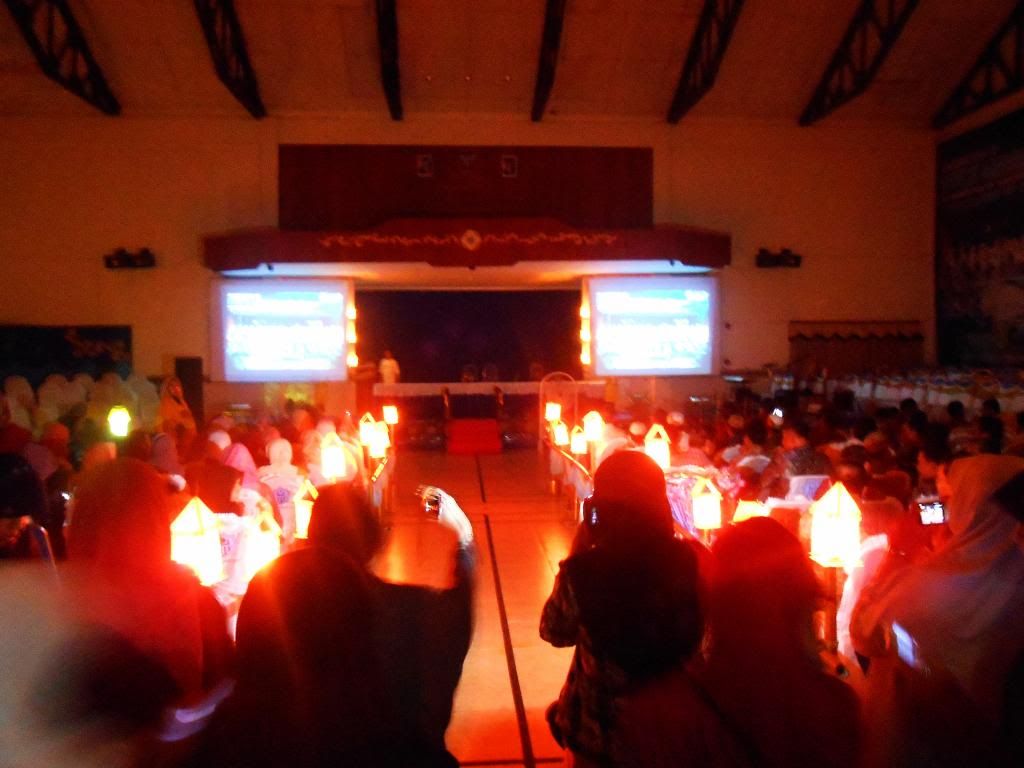 Our decoration in evening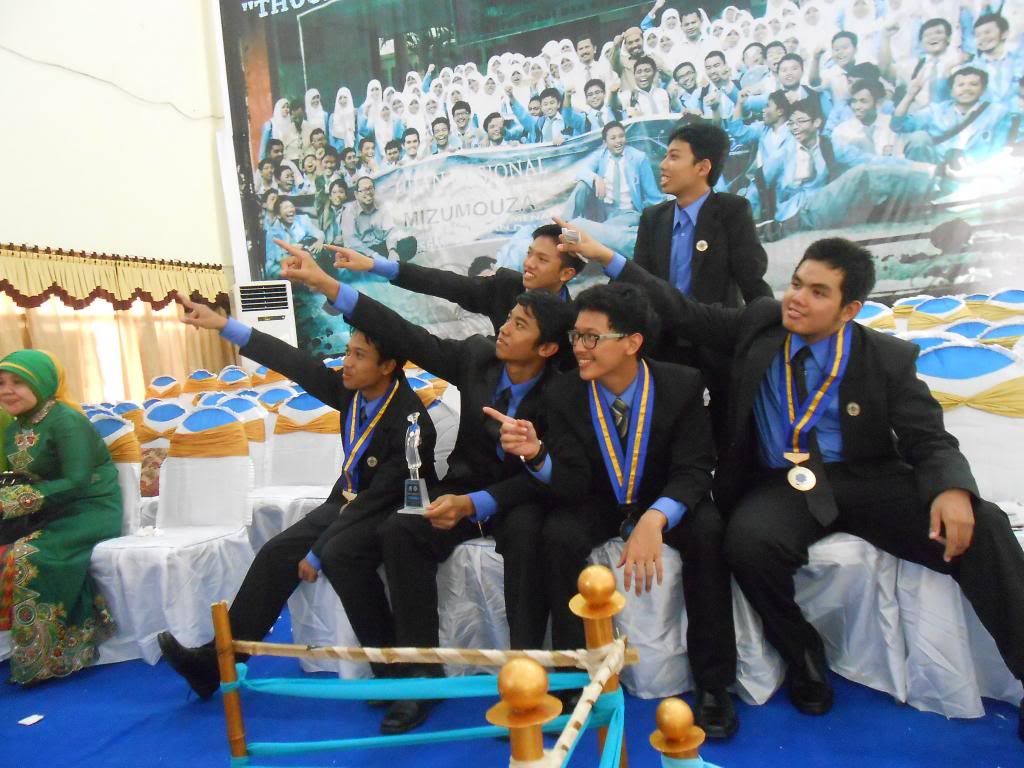 Nah, setelah graduation, itu berarti waktu kita (MIZUMOUZA) untuk berjuang, cari tempat kuliah sesuai minat dan kemampuan, bertahan hidup di tempat yang (mungkin) asing bagi kita, dan seterusnya. Perjalanan kita masih jauh, and we haven't been able to see what is our future. I ♥ U, MIZUMOUZA....
Keep silaturrahim ☺☺☺