Assalamualaikum...
Hola, Friends... How's your life?
I'm the kind of person who rarely hangs out with friends. I mostly hang out with my sister, and malls are all where we go. But this holiday was so special, because I could spend many times with my senior high school friends. It's more time than the past holidays, alhamdulillah.
I went to Bandung with some friends in a couple days and I walked around some parts of Surabaya with my three friends. I'm not telling you about my first trip, but the second. A friend came from her course in Pare, Kediri to Surabaya to visit us, her friends studying in ITS. Since we're still in a holiday too, so we decided to take some walks on some heritage places in Surabaya. Well, they're just two places actually. Hahaha.
Well, I'm not interesting in telling you more about the little trip. I'm just telling you we're going to Tugu Pahlawan, House of Sampoerna, and Royal Plaza to have some foods. Know what? The funnest part of the trip was that we took public transportation without knowing which one we should take to go to a place. Alhamdulillah we have google search and google maps on our mobile phones.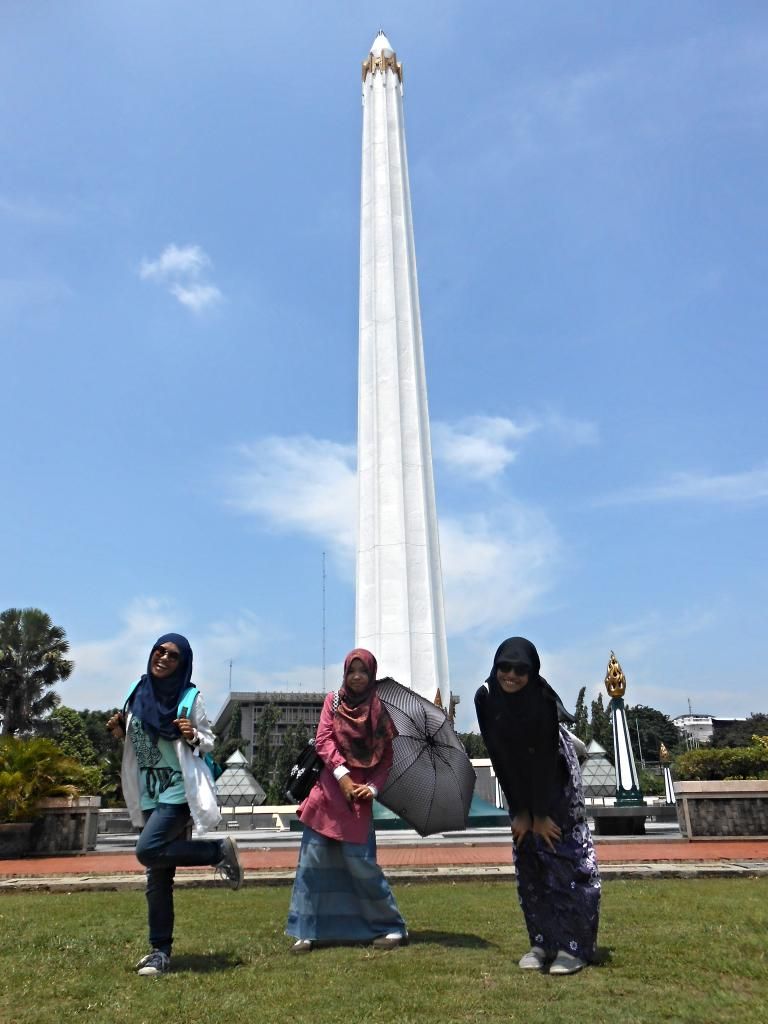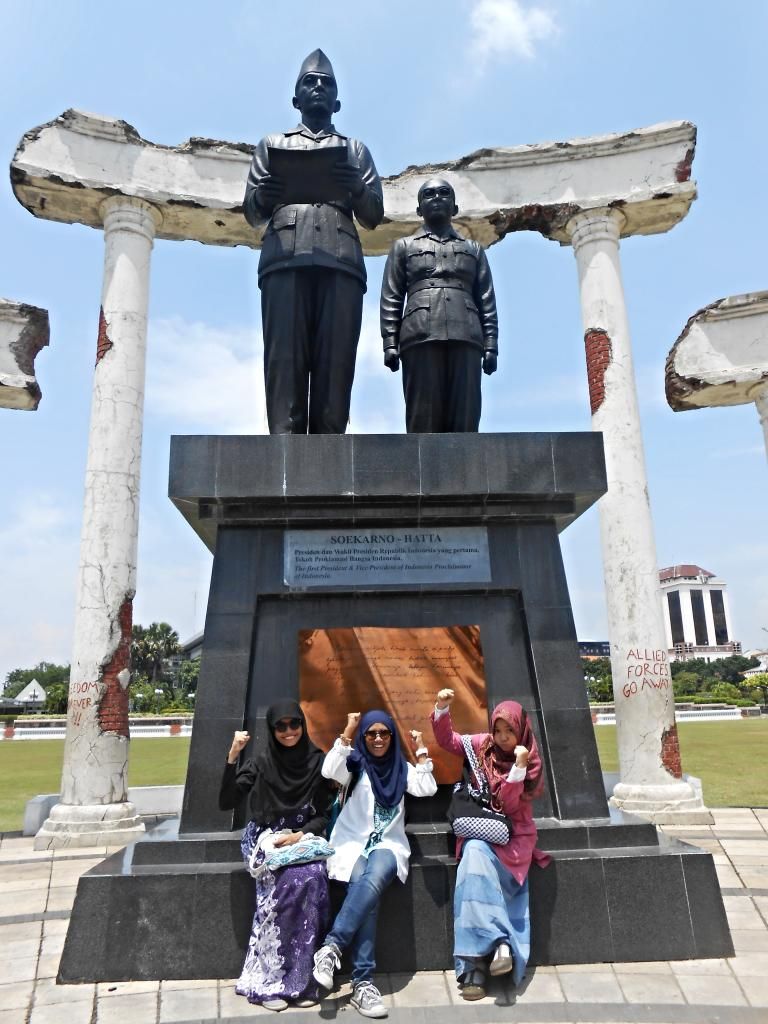 And yes, because there's a place we couldn't reach with public transportation, we also gave our feet some tasks. If you know what I mean. Actually, I'm the one who know more about the public transportation route than my friends. And I've planned to walk. Even I used my backpack, a rare stuff I used if I'm not going to school. And I realized I looked tomboy that day. Well, this is an outfit post actually. Hehehe. And sorry, most are my pictures.
It's so happy that I could have my first jumping photoooo... wuuhuuuuu....
Ok, see you :)
Wassalamualaikum